"We create the world's
most innovative
theme park rides."
"We create the world's most innovative Theme Park rides."
TAILORED ATTRACTION DESIGN
Dynamic Attractions works confidentially with theme park operators to invent new ride experiences. Dynamic's bold engineers and precision fabricators are the secret ingredients behind a number of industry firsts. No ride system company is better experienced to help turn your nearly impossible ride idea into a thrilling success.
Precision-Focused
Fabricators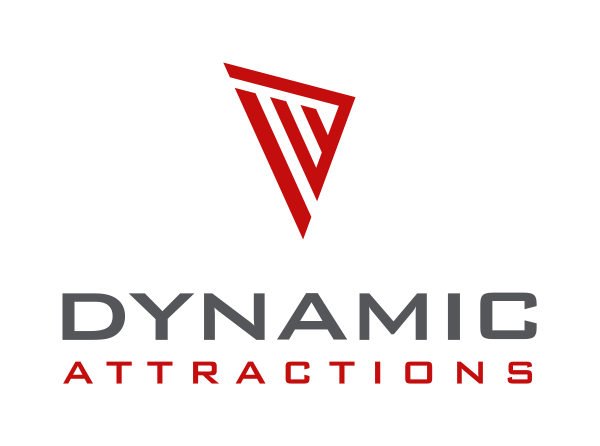 Dynamic Attractions grew out of Dynamic Structures, a company that has forged an impressive list of 'world's firsts' since 1926.  We have applied that valuable experience to over 50 state-of-the-art theme park rides.
Today, bold engineers and precision fabricators work side-by-side to design, build and install innovative ride and attractions related systems.
Our parts and Services division is deployed inside theme parks around the world, providing rehabs, repairs, audits, tests and on-site consultations for ride systems and now expanding into show systems as well.
Dynamic Attractions is a proud part of Empire Industries, Ltd., a leader in innovation, quality and safety for highly specialized entertainment and astronomy projects.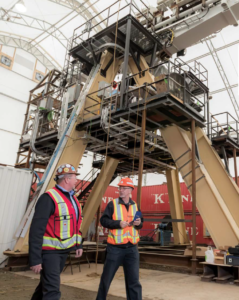 Innovation, Trust, Integrity, Teamwork and Safety are Dynamic's core values. As the company approaches 2 million work hours without a loss-time safety incident, it reveals its approach which is recognized as top in its class.
Read More »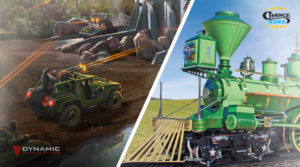 Strategic Alliance provides the industry with unrivaled innovation and expanded manufacturing capacity   ORLANDO, FL — Today the attractions industry's two leading ride manufacturers, Dynamic Attractions and Chance Rides, have announced a strategic alliance. Together they will provide the industry with innovative ride systems designed by Dynamic Attractions with manufacturing support provided by Chance Rides at its 20-acre ride manufacturing
Read More »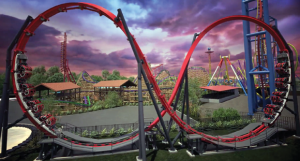 When Silver Dollar City (SDC) in Branson, Missouri, opened "Time Traveler," I was among the first to put the new ride through its paces. What a rush! It is the world's fastest, tallest, and steepest complete-circuit spinning coaster, as well as the first to include three inversions and two launches. But its most intriguing feature may be its controlled-spin mechanism.
Read More »
Be first to get the news about our latest innovation.
Contact us for more information.
Building the Greatest Attractions in the World
For the Greatest Clients in the World.